Social Links Widget
Click here to edit the Social Media Links settings. This text will not be visible on the front end.
Typically, buyers include a home inspection contingency in their purchase offer that allows them to ask the sellers for repairs and get out of the contract if the seller refuses. The seller can respond in a number of ways.
They can readily agree to fix the problem, no matter how expensive.
They can agree to fix any problem that's a safety or potential legal issue, such as mold or radon remediation, but decline minor repairs such as filling in and painting over picture hanger holes in the wall.
They can refuse to fix anything, but risk losing the buyer. For safety or code issues, they'll have to declare the problem on subsequent seller's disclosures, which could impact the home's value to future buyers.
They can offer to lower the price of the home to cover the cost of the repair for the buyer, or offer a closing credit to the buyer to pay for the repair without lowering the price of the home.  That way the buyer can complete the repair to their liking.
They can ask the buyer to meet them halfway, such as paying more for the home if the seller repairs something major, or replaces the roof.
They can ask the buyer to waive additional repair requests if the seller will fix the worst or most expensive problem.
Sellers should know that FHA, VA and other government-guaranteed loans have stricter requirements for home safety, and that some repairs are mandatory for the buyer's loan to close.
© 2021 BHH Affiliates, LLC.
Mortgage rates ended 2020 near a record low. Will record-breaking rates continue in 2021?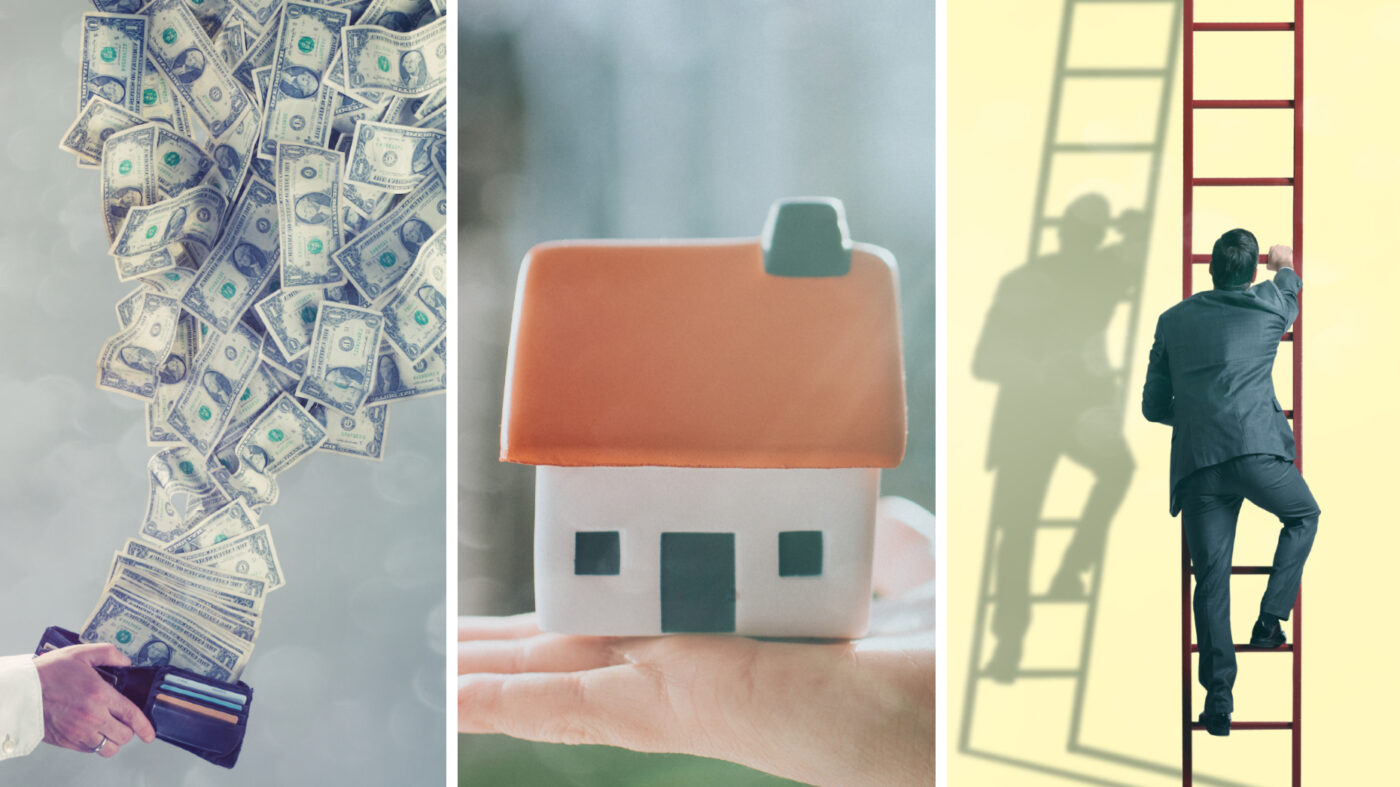 Mortgage rates plummeted to historic lows this year, with the rate seemingly topping itself every week. As the year comes to a close, the average rate for a 30-year fixed-rate mortgage sits at 2.67 percent, more than a full percentage point lower than the end of 2019.
How did mortgage rates get so low and will they rise in 2021?
"All eyes have been on mortgage rates this year, especially the 30-year fixed-rate, which has dropped more than one percentage point over the last twelve months, driving housing market activity in 2020," Sam Khater, Freddie Mac's chief economist, said in a statement.
Rates have been steadily falling for the year leading up to the pandemic, as the Federal Reserve has been consistently lowering interest rates to support a weakening economy. As the pandemic raged and the economy was all but shut down, the Federal Reserve's Open Market Committee moved rates to zero percent, to fuel economic growth.
The initial spike in massive demand led to a backlog of home purchases and mortgage lenders couldn't keep up, which meant increasing mortgage fees that are baked into the mortgage rate. That, in part, kept the mortgage rate from falling too fast in the early days of the pandemic.
At the same time, Powell and the Fed have continued to engage in high levels of quantitative easing, pumping liquidity into the mortgage market through the purchase of mortgage-backed securities. The Fed owns more than $2 trillion in mortgage-backed securities.
The aim of the Fed's purchase goals is to achieve a higher rate of employment while also pulling the levers of price stability through inflation. In a statement in mid-December, the Fed announced it remained committed to keeping the target range for the federal funds rate at 0 percent to 0.25 percent until employment and inflation goals are met.
"In addition, the Federal Reserve will continue to increase its holdings of Treasury securities by at least $80 billion per month and of agency mortgage-backed securities by at least $40 billion per month until substantial further progress has been made toward the committee's maximum employment and price stability goals," The committee said, in a statement. "These asset purchases help foster smooth market functioning and accommodative financial conditions, thereby supporting the flow of credit to households and businesses."
The pace of mortgage rate declines has far outpaced the level of declines seen in the past, according to Len Kiefer, the deputy chief economist at Freddie Mac.
The average 30-year fixed mortgage rate has typically dropped about two percentage points per decade, since 1981. In the past year, the rate has fallen more than an entire percentage point.
Economists, for the most part, aren't expecting a huge spike in mortgage rates, as we head into 2021.
"Heading into 2021 we expect rates to remain flat, potentially rising modestly off their record low, but solid purchase demand and tight inventory will continue to put pressure on housing markets as well as house price growth," Khater said in a statement.
Lawrence Yun, the chief economist at the National Association of Realtors, expects that mortgage rates will climb back up to around 3 percent in 2020, which is still far below the level rates were at prior to the pandemic.
The official NAR forecast, which includes predictions of more than a dozen economists, also predicts the average rate for a 30-year fixed-rate mortgage will rise to 3 percent in 2020 and 3.25 percent in 2021.
One potential stumbling block for the record-low mortgage rates would be an unexpected rise in inflation, which was something Yun cautioned over the summer when the Fed initially made it clear that rates would stay at zero for the foreseeable future.
"If inflation, for an unexpected reason, should pop up, then mortgage rates will rise independent of the Fed as lenders need to compensate for the loss of purchasing power of the dollar, which happened during the 1970s," Yun said, in June.
Low mortgage rates, for the most part, have done their job in fueling an extremely hot housing market. They have also been a major contributing factor in fueling the high price growth, according to Daryl Fairweather, the chief economist at Redfin.
"I expect that to continue into early 2021," Fairweather said on Twitter.
https://www.inman.com/2020/12/31/how-low-will-it-go-2020-was-the-year-of-record-low-mortgage-rates/?utm_source=inbriefselect&utm_medium=email&utm_campaign=inbrief&utm_content=832916_textlink_0_20201231
©2020 Inman All Rights Reserved.
Do you have a blank wall with no idea what to put on it? Rethink the boring family photo with these interesting ideas.
Get wordy. Whether you're a logophile or are just looking to amp up the playful vibe of your space, adding large text to your wall can be innovative and inspirational. You can purchase a variety of word hangings online, or create your own with stencils for a literal conversation starter right on your own wall.
Create a mirror collage. We all know a mirror on the wall can open up a room and throw lots of luscious light. But by using many smaller mirrors to create a pattern or design, you can add the benefit of a unique, boho vibe. Choose mirrors in various shapes or with different frames.
Hang a rug. Remember the old tapestries of your dorm room? Hanging a nice, well-made floor rug on the wall is the adult version of this decorating phenomenon. Whether you want a bold color pop or a bright design, pick a blank wall and go wild.
Vertical plants. Snag some aesthetically pleasing wall planters or sconces and create a botanical masterpiece by popping in your favorite succulents or hanging plants.
© 2020 RISMedia. All Rights Reserved.
If 2020 is the year for you to buy a home, consider making these 5 New Year's resolutions to help you be as prepared as possible to become a homeowner.
1. Cut down on monthly subscriptions.
With each month, there is a new subscription service out there. What starts as convenience turns into an endless list of subscriptions that we often don't use enough to justify the costs. Sit down and go through your monthly/yearly subscriptions and cancel whatever you don't use. Set aside that extra money with the rest of your savings so your down payment can continue to grow.
2. Build a better credit history.
Paying bills on time and paying off debts will help create a solid credit history. Make sure you have some utilities or rent in your name so that you can pay them on time and continue to build a solid credit history.
3. Avoid changing careers.
Alongside income, your employment history will be a major factor during your mortgage application evaluation. While a new job could be a good career move, most evaluators are looking for a steady job history with little to no gaps in your employment over the last few years.
4. Check your credit.
If you don't know where your credit is at currently, now is the best time to check. Most credit sites will tell you what is impacting your credit, and you can use those tips to change your choices heading into the new year. If large debts are negatively impacting your credit, get started on a pay off plan so your score can improve in the new year.
5. Avoid large purchases.
Your debt-to-credit ratio makes a major impact on your mortgage approval. If you buy a brand new car or fund a large vacation, that ratio could sway in the wrong direction. If you want your lender to be willing to give you the maximum amount possible, make sure you aren't making any large purchases heading into the new year.
To quote Zillow's website; "The Zestimate® home valuation model is Zillow's estimate of a home's market value. The Zestimate incorporates public and user-submitted data, taking into account home facts, location and market conditions. It is not an appraisal."
So, what does that mean?  
Simply, this is Zillow's tool to give sellers an IDEA of what their home might be worth.  I use the term might very loosely here… keep reading.
What is it based on? 
Zillow states that the "accuracy depends on the amount of data we have for the home".  How do they get this data?  From YOU!  From every homeowner that has logged into their site and put in the information about their home.  Yes, they pull tax records and some Multiple Listing System (MLS) data, but they ask uses on their site to up date their personal home information themselves in order to get more accurate results.
So… does this work?  
Maybe… maybe not.  Do YOU know the true architectural style of your home?  Do you know the building amenities that give the most value?  If you are updating your facts to show a new roof, are you sure your neighbor is doing the same? What if they take for granted that everyone has an updated kitchen?  Or what if they think theirs is updated because they remodeled when they moved in…. 10 years ago?
Now what?
Confused? I am not surprised. Hang on… I have a solution.  Call your local realtor – me.  Zillow states: "We recommend that real estate agents and other professionals gain a basic understanding of how the Zestimate is calculated and how to read the Zestimate data accuracy table. This will help them explain to their clients why the Zestimate is a good starting point and historical reference, but should not be used for the final pricing of a home."
Call me and let's walk through your home together – show me what you have an have not done – what you love and what you would change if needed.  Then, let's compare them to homes I have seen in your local neighborhood and others that have recently sold.  Let me pull comparable properties and property tax records, compare tax assessments and lot sizes as well as home amenities, condition and location.  A Zestimate cannot do all of those things… but I can.  Let me be your trusted, local real estate professional.
Zillow information found at: https://www.zillow.com/zestimate/